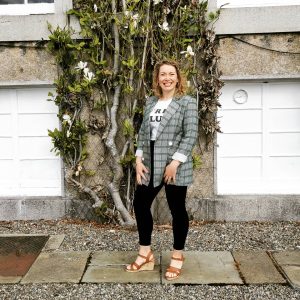 Leanne Seal, one of our Flourish Project Facilitators from Kings Community Church in Aberdeen, tells us about a new challenge she encountered.
Read her inspiring story below👇
'After running the Rooted projects this last term for a group of 12/13 year old boys I encountered a new challenge. The group were super quiet and seemed disengaged. One boy in particular caught my attention, as he didn't want to speak or engage much during the first few weeks. After lots of encouragement and persevering with the project, he started to gain the confidence to speak in front of the group and began to really enjoy the activities. Then on the last week when giving feedback…he blew me away with his words.
"I've tried so many different things and projects like this, that all promise to help, but they never really did and I didn't think that this one would either. But I have started to see my confidence grow and get better, and I'm hopeful that it will carry on."