We Can Be Champions In Our Communities
"I have started to see my confidence grow, and get better and I'm hopeful that it will carry on"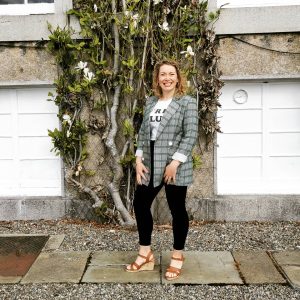 Leanne Seal, one of our Flourish Project Facilitators from Kings Community Church in Aberdeen, tells us about a new challenge she encountered.
Read her inspiring story below👇
'After running the Rooted projects this last term for a group of 12/13 year old boys I encountered a new challenge. The group were super quiet and seemed disengaged. One boy in particular caught my attention, as he didn't want to speak or engage much during the first few weeks. After lots of encouragement and persevering with the project, he started to gain the confidence to speak in front of the group and began to really enjoy the activities. Then on the last week when giving feedback…he blew me away with his words.
"I've tried so many different things and projects like this, that all promise to help, but they never really did and I didn't think that this one would either. But I have started to see my confidence grow and get better, and I'm hopeful that it will carry on."
---
Hannah, CEO and Founder of The Flourish Project, reflects on Leanne's encounter.
'After hearing Leanne's experience with her latest group, it suddenly occurred to me that 'we' never fully understand what's truly taking place on the inside. If Leanne had judged this boy from his not wanting to speak and enter in, she may have just shrugged him off as another disengaged youth, meaning she would have missed the point.
Our vision is to reach 100,000 young people, yet we train our facilitators to go after the 'one'.
We hear a number of stories from our facilitators similar to Leanne's.
We understand the importance of investing in the 'one'. We understand the significance that can take place where just 'one' moment can become a movement in a young person's life.
We want to help churches, charities, schools and like minded organisations stand in the gap for the 'one'. The need is huge. Young people need to know their value and worth.
We can be champions (community leads) in our communities. It just takes 'one'..could you be that one?
---